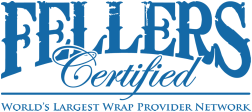 Blue de.Signs, LLC provides a full range of services for professional design and production of Environmental Graphics, Trade-Shows, Display Panels, Museum Graphics, Custom Signs, Real Estate Signs, Magnetic Signs, Custom Banners, Wall Decals, Custom Decals, Car Wraps, Car Graphics, Vehicle Wraps, Vinyl Letters, Boat & Vehicle Lettering, Dimensional Letters, Illuminated Signs, Architectural Signs, Channel Letters, Large Wide Format Printing, LED Signs, Brand Strategies, Logo Designs, Marketing, Direct Mail, Postcards, Brochures & Printing Services. They are then installed by our experienced and certified professional staff.

Our state of the art printing studio has large format digital printing, plotting, and routing.
With our latest and innovative equipment, products, and design ideas Blue de.Signs, LLC is a one stop sign studio for all your signage, printing, and graphic needs. Call or email to get a free estimate on your new sign or printing project today!

We are committed to providing consistently outstanding customer service. If you have any questions or concerns before you place your order please feel free to contact us over the phone or email.

Most importantly, you can trust Blue de.Signs to give you exactly what you order. We want you to hear from 10 customers who trusted us to deliver fast, outstanding service.